Welcome to Fountain's and Curly Nikki's "AWAKEN YOUR CURLS" Spring GiveAway! Register at Curly Nikki's website for a chance to win a fabulous Fountain GIFT SET!!! Click Here to Enter CURLY NIKKI-FOUNTAIN GIVEAWAY Now!
PIMENTO OIL FOR MASSAGE & PAIN RELIEF: Just one application of "Fountain"Pimento Oil will change your mind about some Western medicines", and you too will begin to rely on some of the traditional remedies that have been passed down to us by our foreparents! Typically used to treat the symptoms associated with rheumatism, arthritis, poor circulation, nerve damage (carpal tunnel syndrome, pinched nerves or herniated discs), fluid retention and flatulence. For sports enthusiasts, use it to massage away sore and sprained muscle aches. Relieves menstrual cramps, back pain - in fact any minor ache or pain with be "numbed" almost immediately with just one application of this "complete medicine cabinet in a bottle"!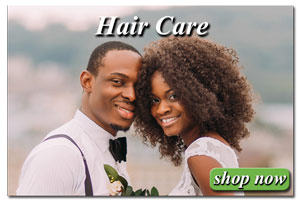 JAMAICAN BLACK CASTOR OIL & PIMENTO OIL FOR HAIR CARE: Not only will FOUNTAIN JAMAICAN BLACK CASTOR OIL HAIR FOOD grow and thicken your hair, if you suffer from any bacterial or fungal condition that is retarding healthy hair growth, those conditions will be terminated as bacteria and fungi are zapped by the anti-bacterial and anti-fungal properties of Jamaican Peppermint leaves. Dry, itchy, flaky scalp conditions will be relieved as the FOUNTAIN JAMAICAN BLACK CASTOR OIL HAIR FOOD normalizes your sebum secretion and cools your scalp! Meet Fountain "Mighty Roots" another proven, revolutionary Fountain "Jamaican gift to the world"! Created to address alopecia this organic deep nourishing oil rich in vitamins, minerals and essential fatty acids precipitates strong, healthy hair follicles due to the increase of blood flow to the crown and vital nutrients. The triple force action of Jamaican black castor, wheat germ and pimento oil is exactly what your dome needs to get to the root of your problem! The addition of the robust, moisture rich pure 100% Moroccan Argan Oil completes this superb blend formulated just to bring back those "missing roots"! Toxins, bacteria, flaky and itchy scalp conditions are also eliminated naturally to make way for healty, revitalized hair growth! Replace those missing edges with length, volume AND strong, mighty roots!
FOUNTAIN PIMENTO & MINT MEDLEY IMPERIAL BATH SALTS: Fountain's blend of premium salts is permeated with our signature product, Fountain Pimento Oil, and a medley of mints. Each ingredient has been carefully selected to enhance your home bath experience, and get to the CORE of your pain! A home spa therapy treatment with our bath salts will condition and nourish the skin, giving relief to soften dry skin – all whilst soothing away the discomfort of stiff joints, rheumatism, arthritis, nerve damage, swollen feet, carpal tunnel syndrome and much, much more! Relieve those tired, aching bones, as all those built up toxins melt away during a slumber that won't have felt this good for a long time!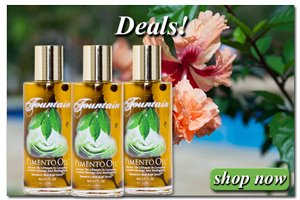 NEW COMBOS: Shop our new COMBOS to get the best deals available! 100% All Natural, healthy Pimento and Jamaican Black Castor Oil products.